About

Get to Know LTCC

---
Lake Tahoe Community College is ranked #20 in the entire country for best community college in 2023!
LTCC is an evolving, dynamic California community college located in the heart of South Lake Tahoe. The waters and surrounding forests of Lake Tahoe are a national treasure, and LTCC's campus is a microcosm of the entire region's natural beauty. Located at 6,229 feet above sea level, LTCC is Northern California's highest elevation college. This enthusiastic and friendly college community serves students from the bi-state, multi-jurisdictional Tahoe watershed area and includes many students from neighboring Nevada communities, other states in the country, and from around the world through our International Student Program.
LTCC currently serves just over 6,500 students annually, helping them to earn terminal degrees, preparing them for transfer to four-year institutions, and readying them for successful careers. As an open-door institution, LTCC strives to minimize barriers to college participation for all those who seek it. Ensuring access to higher education is central to the core mission of LTCC.
Thanks to South Lake Tahoe's support, LTCC has the funding to revitalize and modernize the campus. A $55 million General Obligation Bond (Measure F) was passed in November 2014. The bond is supporting renovations and modernization all around campus, with major improvements to buildings, classrooms, laboratories, and technology underway.
Have a question?
We're just a call or email away:
Tahoe Living
Outdoor recreation is central to the culture and economy of South Lake Tahoe, home to a year-round, residential population of about 24,000. World-class winter skiing and boarding, summer mountain biking, hiking, camping, water sports and fishing as well as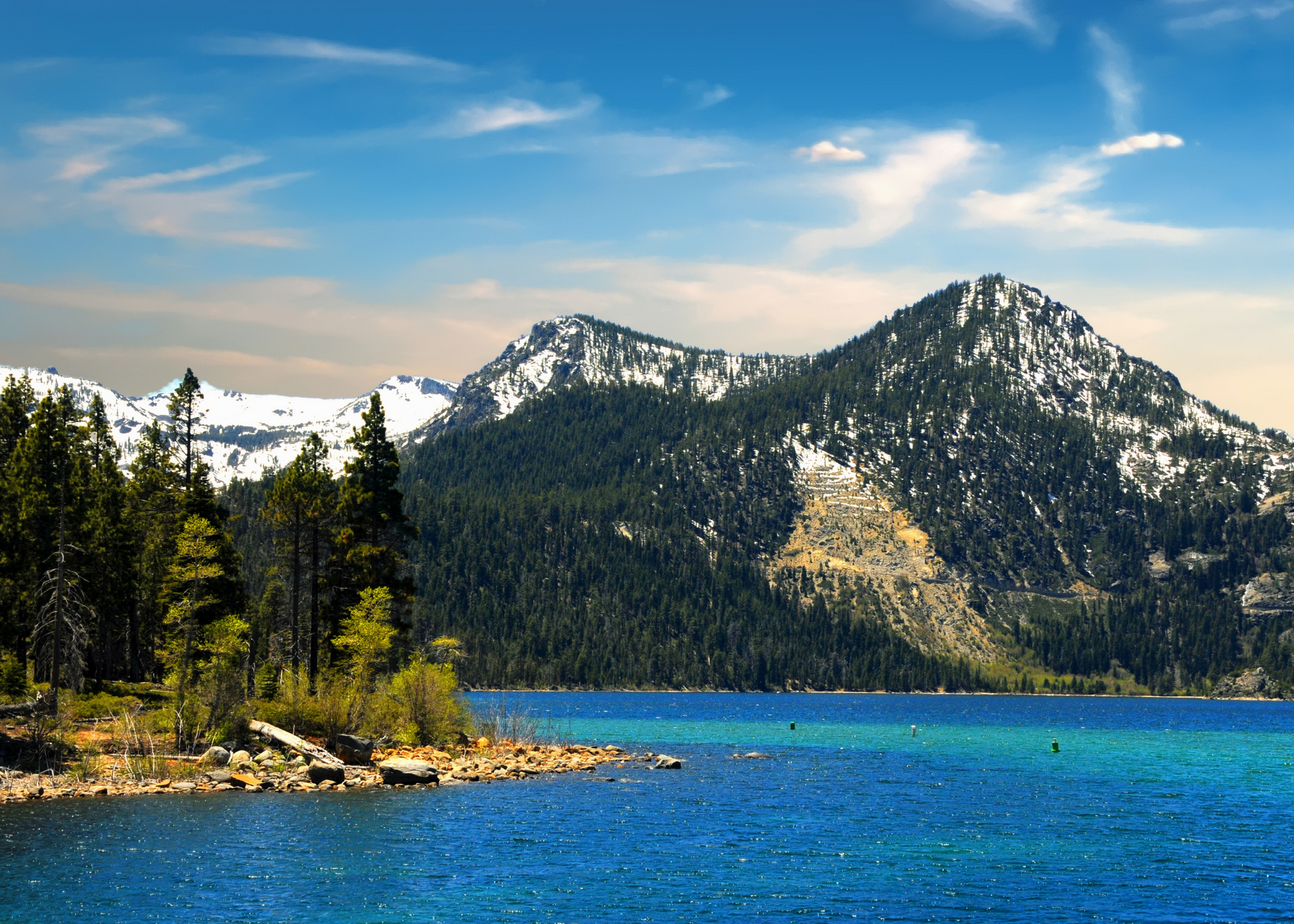 concerts, sporting events, and entertainment draw state, national, and international visitors. Students are only minutes away from three of the 14 ski resorts located around Lake Tahoe. The sun shines an average of 249 days each year, giving students plenty of opportunity to get out and explore the Sierras.
The Lake Tahoe Basin is a one-of-a-kind geographic, political, and economic region comprised of two states, five counties, and multiple cities and municipalities. Known as the "jewel" of the Sierras, Lake Tahoe is a congressionally designated Regional Planning Area for land use and planning. The Regional Plan, last updated in December 2012, focuses on a unified commitment to Lake Tahoe and sustainable communities.
LTCC currently provides students with a conveniently located option for affordable, safe, off-campus living. With nearly $40 million of new state funding now in hand, LTCC is poised to bring affordable, on-campus living to eligible students with a targeted Spring 2023 groundbreaking.
---
Diversity, Equity and Inclusion
LTCC serves a diverse student community — it's a key component of our strength. LTCC strives to speak out against racism and racial violence and works to address microaggressions that occur on campus and in our community. More specifically, LTCC is working to weave anti-racism into curriculum, and especially in public safety programs. LTCC continues to work to do a better job of presenting coursework that informs the next generation of public safety providers, helping them understand historic racism and implicit bias, the benefits of diversity and inclusion, and the power of building close relationships with all members of the communities they will one day swear to serve and protect.
Serving over 25% Latina/o/x/Hispanic students, LTCC is designated as a Hispanic Serving Institution, working to expand educational opportunities for and improve the academic attainment of Latinx/Hispanic students. LTCC's commitment to inclusiveness and equity-minded principles is noted in our comprehensive curriculum and student services. We are committed to educational equity by meeting the needs of each student.
---
LTCC's College Promise
LTCC's Lake Tahoe College Promise program is one of the most comprehensive programs in the state, providing free tuition to first-time, full-time college students for up to three years. It also includes a wealth of support services and specialized events just for Promise students. The program is available to all California residents and Dreamers, and Nevada residents and Dreamers living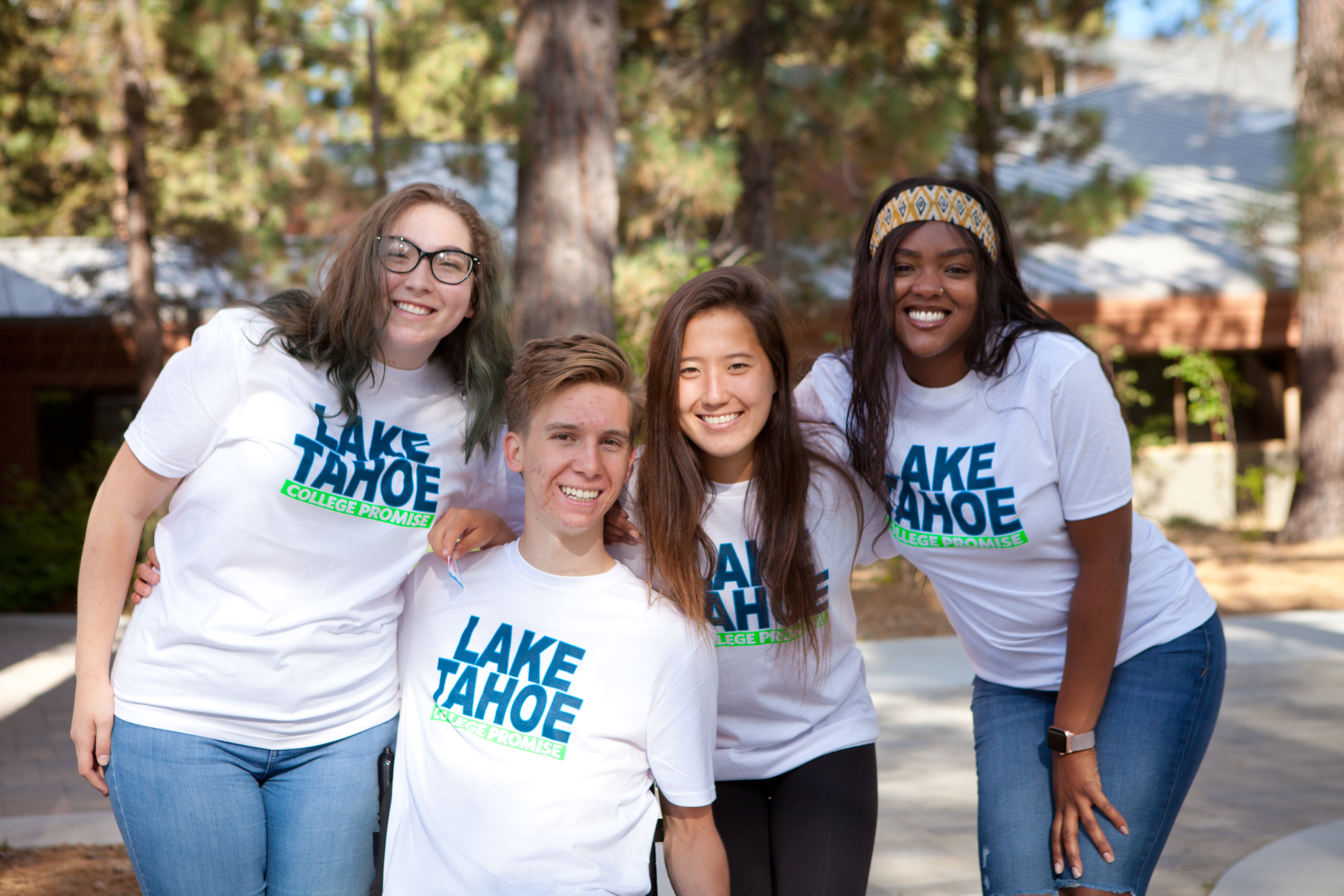 within the Tahoe Basin of any age. LTCC's is the only bi-state Promise program in the country.
As LTCC's College Promise program took shape, it ensured that funding was in place to make the promise of free tuition and the hope of a debt-free degree available to DREAMers as well. LTCC serves a bi-state community, and ensuring that DREAMers living in the Tahoe Basin in either state could be eligible for free tuition and extensive educational support along with documented citizens was a cornerstone of our Promise program from its beginning.
---
Academic Programs & Opportunities
LTCC's progress and stability is rooted in a commitment to student success and constant efforts to realize academic program opportunities related to our region's unique geography, environment, and history. LTCC offers associate degrees, associate degrees for transfer that provide seamless matriculation to four-year institutions, as well as certificates of achievement and employable skills certificates to prepare students for employment and career opportunities and growth.
Students who plan to transfer to a four-year university have a wide variety of options, as LTCC offers the equivalent of the first two years of a four-year university program. LTCC's campus is also home to the Lisa Maloff University Center, which provides access to a variety of advanced degree programs through our university center partners. These partners offer competitively priced degree options in liberal studies, applied studies, hospitality business management, a master's in education, and multi-discipline teaching credentials that can be earned right on LTCC's South Shore campus. Multiple scholarships are available to help students transition into these advanced degree programs at the LMUC.
---
Career & Technical Education
In addition to quality programs for traditional students, LTCC has expanded its career and technical education offerings and innovative summer programs. The Intensive Spanish Summer Institute (ISSI) draws approximately 500 students from across the United States for a one-week immersion experience in Spanish language and culture. LTCC's regionally accredited Lake Tahoe Basin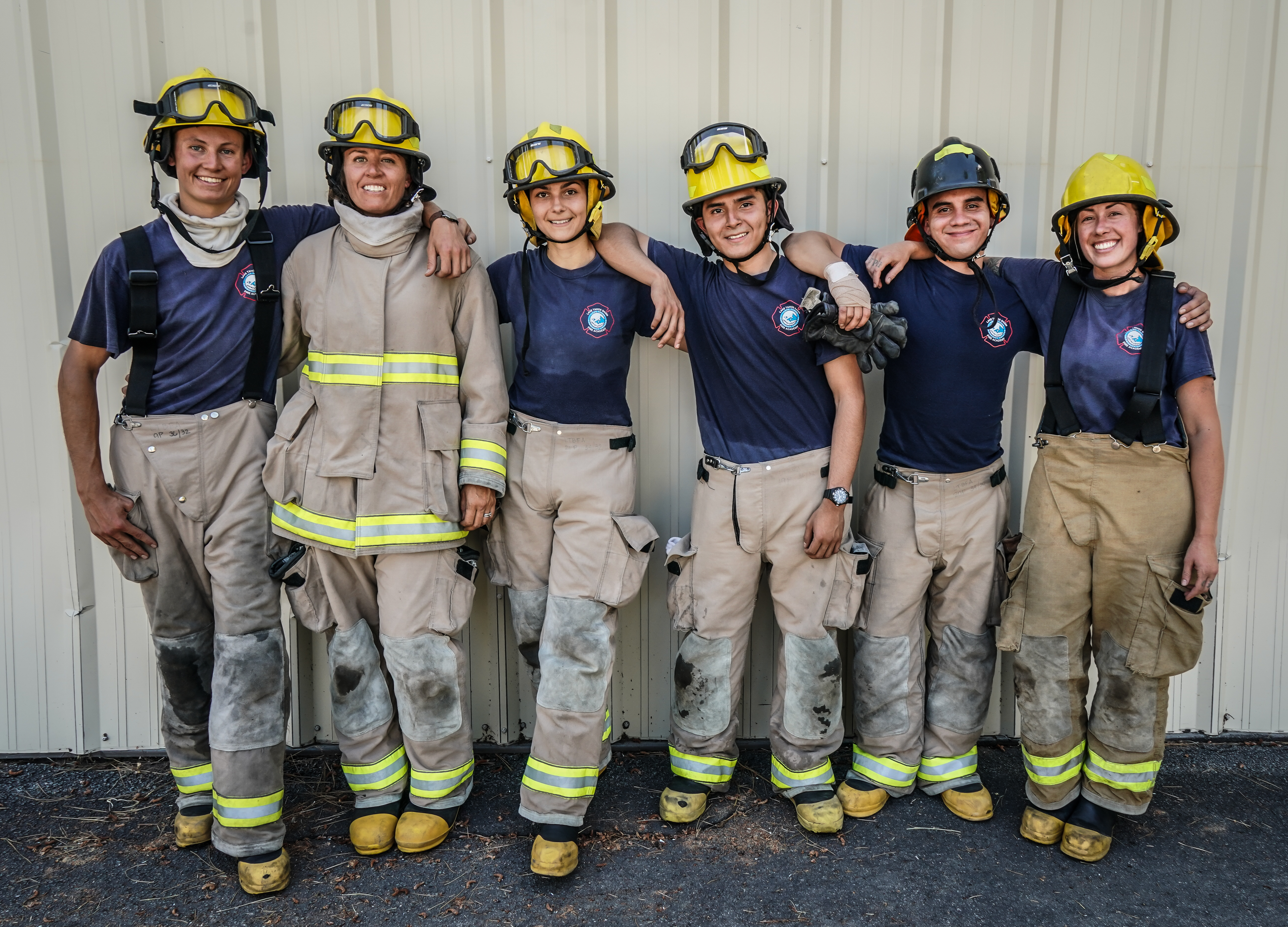 Fire Academy prepares students for Firefighter I certification in California. In Fall 2022, a new CTE program in Forestry launches, providing stackable certificates and an AA degree leading directly to employment in the U.S. Forest Service and CAL FIRE.
LTCC is currently seeking funding to support the construction of the Lake Tahoe Basin Public Safety Training Center, which would provide educational and training space to support the Lake Tahoe Basin Fire Academy, the new Forestry program launching in Fall 2022, and several other related CTE programs and would create the space to provide ongoing education to working firefighting professionals from around the state.
---
Child Care & Youth Programs
LTCC's campus is also home to the Child Development Center (CDC), a fully licensed child care facility providing care and education to children aged 6 weeks through 6 years. The CDC provides a hands-on, developmentally appropriate curriculum. Open year-round, the CDC serves students, staff, faculty, and community members. Child care is available in full or half-day blocks, and meals are provided. Adjacent to the CDC is the brand-new Early Learning Center, which houses the longstanding Tahoe Parents Nursery School and supports other youth education programs as well, including the Bridge Language Academy and other youth programs offered by LTCC's continuing education program, CONNECT.
---
Maintaining Full Accreditation
LTCC is accredited by the Accrediting Commission for Community and Junior Colleges (ACCJC) of the Western Association of Schools and Colleges, a regional accrediting body recognized by the Council for Higher Education and the U.S. Department of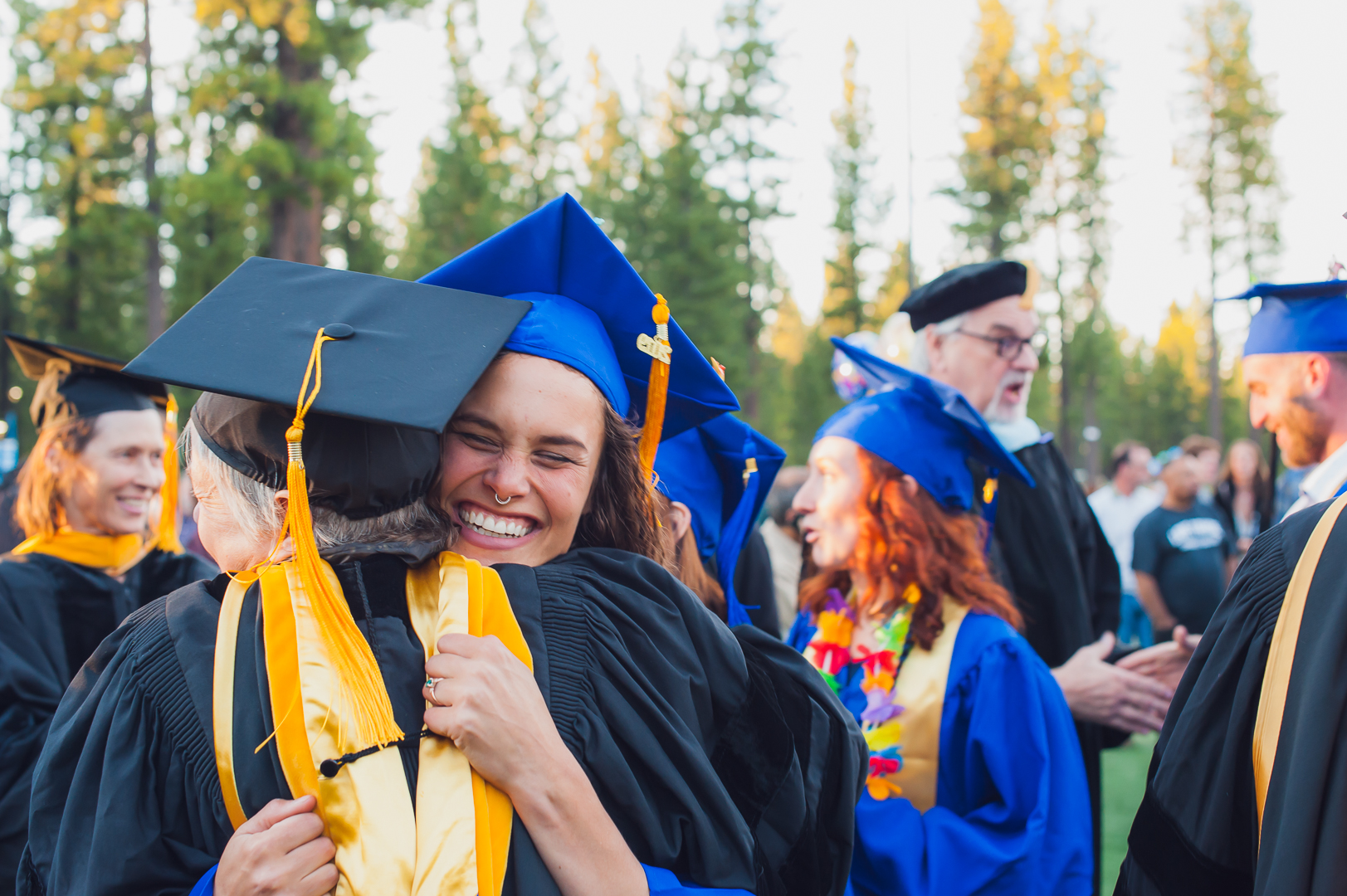 Education. In January 2018, LTCC's accreditation was reaffirmed for a seven-year period as the result of a comprehensive evaluation. In January 2022, the College's Midterm Report was fully accepted by the ACCJC.
LTCC was originally granted accreditation in January 1979. Accreditation status has successfully been maintained ever since through a regular process of self-evaluation and review. The University of California, the California State Universities, and other accredited colleges and universities give full credit for equivalent and transferable courses satisfactorily completed at LTCC.